Saud McCoy Tyner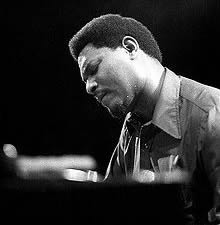 McCoy Tyner was the piano player during the most prolific period of John Coltrane's career, and was a member of the quartet considered the most "classic." Known for a percussive style of playing, his career has spanned many decades and many styles of jazz.

McCoy Tyner, like many other jazz musicians, was a Muslim, with the adopted name Saud; his spirituality is plainly evident in some significant body of his work.

Here is a discography of some of his work germain to the theme of this Website.
---
THE REAL McCOY
Blue Note 1967. Produced by Alfred Lion.